BDA Equipment Rental, LLC
is located in Monahans, Texas. We proudly offer the best rental service available in the heart of the Permian Basin. Our technicians are all highly trained on the equipment we rent out and are regularly attending safety training based on OSHA requirements. Our rentals include
Diesel Generators, Light Towers, Water Stations, Trash Trailers, Travel Trailers, Man lifts, Fuel Trailers and more
. We practice reasonable prices compared to our competitors, while always keeping the highest level of service you can expect from a rental company. We are available 24/7 all year long.
​

The BDA Difference:
Many companies have arrived to the Permian Basin or rose from the ashes of companies which didn't make it through the last oil price crash. Some of these companies offer rock-bottom and unrealistic prices for their rentals, claiming they support the local economy and businesses, while also advertising top-notch service.
The difference between BDA and other rental companies:
We care about our equipment. Most companies are able to offer lower prices at the cost of the quality and maintenance of the equipment they rent out, which means you take a very high risk of experiencing extensive down times. We have a strict maintenance schedule for our equipment so we can be sure the equipment you rent from us is ready to go. Our technicians use high quality parts to keep our equipment running at the peak of its efficiency.
Rental equipment can sometimes fail or not work to your satisfaction, no matter how well it is maintained. We understand this and have a team ready, day and night, to reach you as fast as possible to fix any issue you might encounter. We're only a phone call away. Always.
We believe that supporting local businesses and events is important. BDA makes regular donations to do exactly that, We even go so far as to offer some of our equipment for free to show our support. BDA has been rewarded numerous times for its dedication to local communities throughout the Permian Basin.
When service counts is not just our slogan. It's a promise to our customers and a seal of quality. Cheap rentals are cheap for a reason. Don't fall for unrealistic offers from shady new companies which pop out of nowhere. Quality has a price and we always strive to offer you the best equipment at the best and most reasonable price. Call us!
Safety and compliance with all state and federal regulations is one of our top priorities.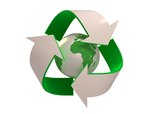 BDA Equipment rental is a green company! Our waste is picked up for recycling and we strive to go paperless in order not to endanger our forests. We are committed to use recycled or recyclable materials as often as possible.
For your convenience we accept all major credit cards, as well as checks and money orders. Contact us for other payment methods!